Fóbolti.net predicts: 8th place - ÍBV Vestmannaeyjar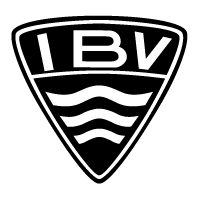 ÍBV Vestmannaeyjar
are not blessed with the best players in the league but they are very compact side. They play simple football which often gathers them points.
They had a very young side last season and it was a miracle that they succeded in avoiding relegation.
Strengths:
Their biggest advantage is their home stadium. The arrival of Danish striker Bo Henriksen is also a great coup as he is capable of scoring 8-12 goals in the league. If they sort out their defence and play it simple they can ruffle a few feathers.
Weaknesses:
The biggest weakness is the combination of the side combined with the age and the constant comings and goings of foreign players. Losing Ian Jeffs is a major blow for ÍBV but he was one of the best midfielders in the league last season – his loss will weaken the side.
Players to watch:
It will be interesting to follow Bo Henriksen and well as Bjarni Hólm. The same can be said about Atli Jóhannsson and Andri Ólafsson is a very promising player.
Key players:
Bo Henriksen is the key player for ÍBV. Andrew Mwesingwa is the Uganda captain and should be regarded as a key player also.
Source:
www.Fótbolti.net